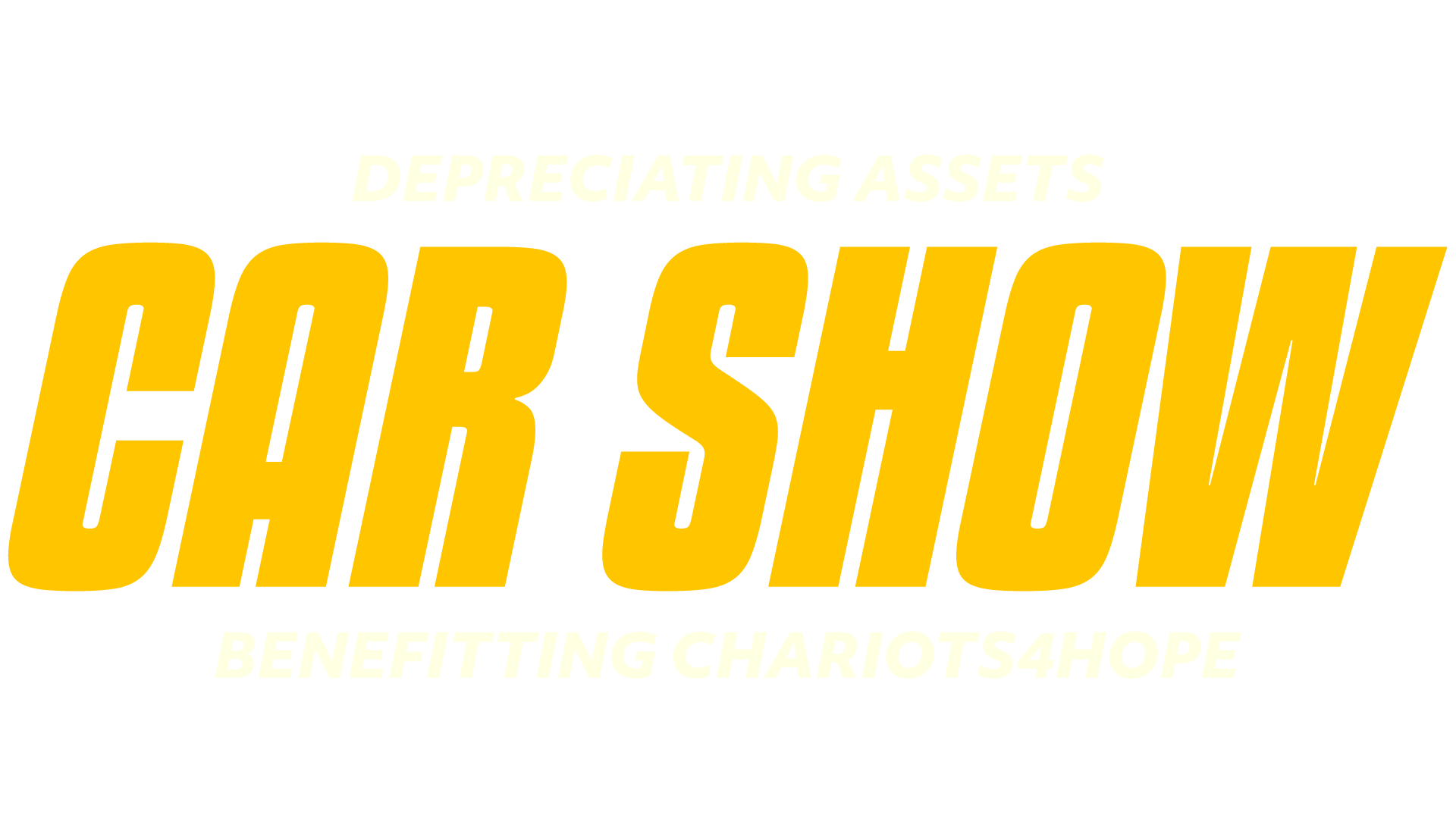 Saturday, June 17, 2023
11AM – 3PM
Chariots4Hope Depot Headquarters
2101 Woolworth Ave.
Omaha, NE
Depreciating Assets is excited to be partnering with Chariots4Hope for this one-of-a-kind event! Chariots4Hope is a local nonprofit that focuses on removing transportation barriers within the Omaha community and beyond.
There will be several activities during this event, including the "Quick 60" (From a stop, you go as fast as you can in 60 & stop in 60 feet), auto trivia, raffles, prizes, food truck and several participant judged car classes! Locally crafted custom trophies will be awarded to the winners.
You DON'T want to miss this!
SPECTATOR ADMISSION – FREE / CAR SHOW REGISTRATION – $20
STAY UP TO DATE ON EVENTS, FUNDRAISERS, AND EVERYTHING ELSE HAPPENING AT CHARIOTS4HOPE
*By submitting this form, you agree to receive communications
from Chariots4Hope. Your email address will never be shared and
you may unsubscribe at any time. Read our privacy policy HERE.