FINDING FAMILY THROUGH TRANSPORTATION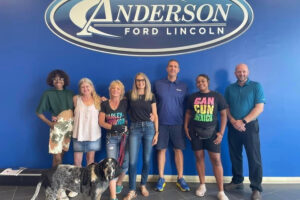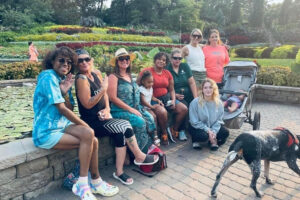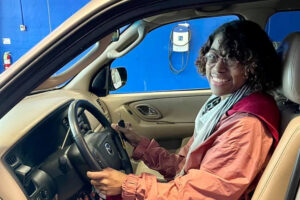 Meet Jeannetta, also fondly referred to as "Netta." She came into our lives in March of 2021, when she was referred to our Vehicle Ownership Program by Lutheran Family Services. She had lived in Missouri with her mom and been there for many years. She decided it was time to start over and make a life for herself.
So she took a train and ended up in Lincoln, Nebraska, where she got into the People's City Mission, and eventually her own apartment. She was taking public transportation three times a week for dialysis for Lupus.
By the grace of God, Jeannetta was connected to Chariots4Hope, and was able to successfully graduate from the RIDE program!
Since receiving her vehicle, she has been to almost every single Chariots4Hope event we've had. In spite of her health limitations, she has gone to Vala's pumpkin patch with C4H and slid down slides, went zip lining, and walked endlessly though the maze of apple cider, pumpkins, carousels, spooky barns, and eaterys (she mentioned it felt like being a kid again)!
Also, since receiving her vehicle and going through the RIDE program, Jeannetta got a job, goes to church regularly, has volunteered in the community (and become a Chariots4Hope volunteer!), gone on trips to see her mom, and been a tourist in her own city! She loves going to movies, restaurants, and concerts. We've loved getting to see Jeanetta thrive in spite of the things that she's encountered with her health.
Jeannetta is one of the most unique, vibrant people you will encounter, with a FLAIR for fashion!  We are truly blessed to have her as C4H family.
We often say, "you can't make this stuff up" at C4H. God truly has His Hand on this ministry! If you were inspired by this story, we can't encourage you enough to keep reading more stories, or consider joining the family. You'll never regret being a part of someone's life-change!
STAY UP TO DATE ON EVENTS, FUNDRAISERS, AND EVERYTHING ELSE HAPPENING AT CHARIOTS4HOPE
*By submitting this form, you agree to receive communications
from Chariots4Hope. Your email address will never be shared and
you may unsubscribe at any time. Read our privacy policy HERE.