PUTTING THE PIECES BACK TOGETHER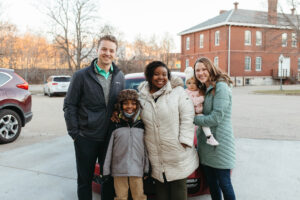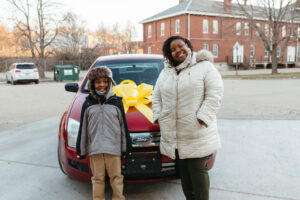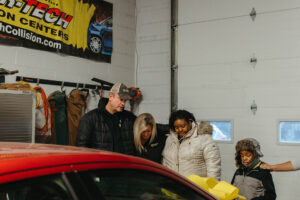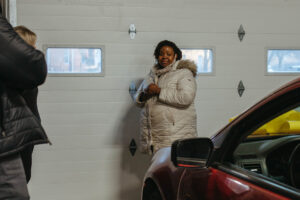 Ashley was a single mom, trying to put life's pieces back together after some incredibly difficult circumstances. After so much heartbreak and turmoil, she and her son Preston were attempting to learn to trust again, while simultaneously looking for some stability and normalcy in life.
After finding housing, her next step was to find reliable transportation. This is when God connected Ashley and Preston to us through the WCA. It was clear to see they believed in Ashley when they wrote to us,
"Ashley is an incredible member of our community that has stood out to us as extremely selfless, driven, and dedicated to doing the work to better the community for all of us."
We were so excited to meet Ashley and work with her on her transportation needs. Right away, we saw what the WCA saw and immediately knew that she was willing to do the work to get into the perfect car. That is exactly what she did, and we were able to surprise her with a vehicle soon after.
Her Blessing was beautiful!
When the garage door opened, she not only saw her car with a bow on the hood, she also saw her case manager from the WCA, the donors and the full Chariots4Hope team there to support and celebrate her!
THE RELIEF OF RELIABLE TRANSPORTATION
After spending some time in her car, she remarked,
"Thank you to taking a chance on us. I was moved by the prayer that you all prayed when I received the car. I was  moved by the support, care, and genuine acceptance I have felt throughout the entire process, including the events. You are not a one and done organization, instead you've invested in my personhood and my son's personhood. You've provided a safe place to share, which is not something that I've had before. This type of love is needed in the world, and I thank you for the community, my little red car and the safety that I am empowered with."
Ashley and Preston now report being able do the things that many of us take so easily for granted. She can get her son to his doctor's appointments, she can get herself to work without having to find a ride, she can go to the store and cook healthy food for her family, and so much more. Without having to schedule a ride, she can take Preston to a special breakfast for just the two of them!
This has gone way beyond the car for Ashley and has positively impacted every level of her life. On one occasion, she loaded herself, Preston, and their cat in her car, turned on Christmas music and just drove around looking at the Christmas lights in our city. It was on this ride through the different lit up neighborhoods, she reported feeling an overwhelming sense of freedom. It was just she and her little family in her little red car.
We look forward to seeing all the good to comes from Ashley and congratulate her on using this car to take the next step in her life!
We often say, "you can't make this stuff up" at C4H. God truly has His Hand on this ministry! If you were inspired by this story, we can't encourage you enough to keep reading more stories, or consider joining the family. You'll never regret being a part of someone's life-change!
STAY UP TO DATE ON EVENTS, FUNDRAISERS, AND EVERYTHING ELSE HAPPENING AT CHARIOTS4HOPE
*By submitting this form, you agree to receive communications
from Chariots4Hope. Your email address will never be shared and
you may unsubscribe at any time. Read our privacy policy HERE.